The WSFA Journal April 21, 1995
The Official Newsletter of the Washington Science Fiction Association -- ISSN 0894-5411
Edited by Joe Mayhew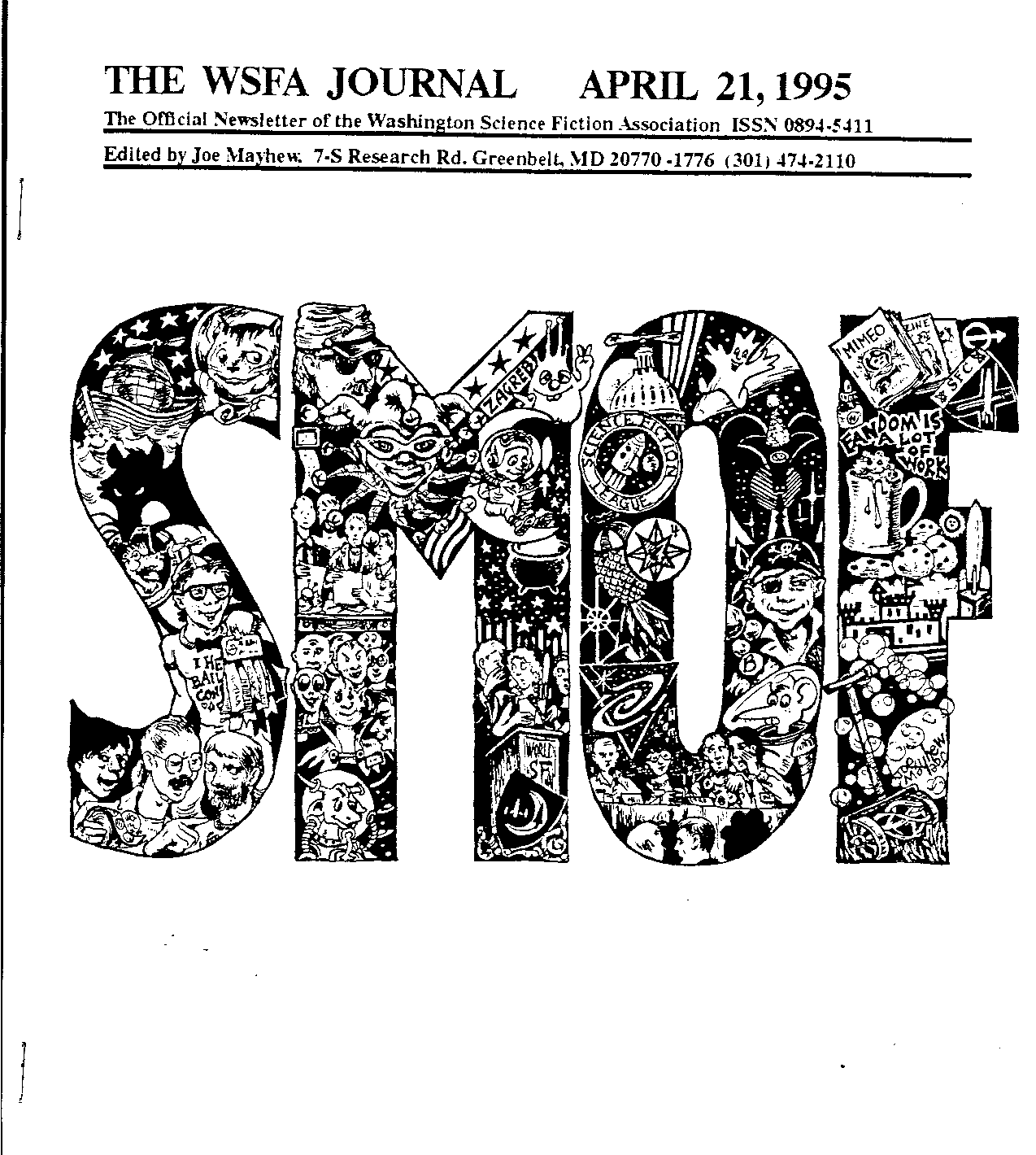 Attending: , Pres.Covert Beach, VP. Terilee Edwards-Hewitt, Sec. Joe Mayhew, Treas. & 96 Chair Bob MacIntosh, Trust. Dan Burgess, Trust. Jim Edwards-Hewitt, 95 Chair Dan Hoey, 97 Chair Mike Nelson, Bernard Bell, Elspeth Burgess, Chris Callahan, Grinner Cleveland, Steven desJardins, Chuck Divine, Charles Gilliland, Karl Ginter, Erica Ginter, David Grimm, Chris Holte, Kitty Jensen, Judy Kindell, Brian C. Lewis, Samuel Lubell, Keith Marshall, Winton Matthews, Walter Miles, Lance Oszko, Kathi Overton, Peggy Rae Pavlat, Sam Pierce, John Pomeranz, Dick Roepke, Rachel Russell, John Sapienza, Larry Schroeder, Sue (Who?) Schroeder, George R. Shaner, Debbie Smith, Steven Smith, Victoria Smith, William Squire, Lee Strong, Michael J. Taylor, James Uba, Ginny Vaughn, Michael J. Walsh, Miles Weissman, Beth Zipser, Ben Zuhl
Pres. Covert Beach called the meeting to order at "9:20 or so" There was no agenda from previous meetings. Sec. Joe Mayhew noted the error in the WSFA Journal citing the location of the March 17th meeting as being at "Chuck Devine's, when in fact it was actually at The Ginter's. [On the stairway as he left Gilliland House, it occurred to Joe that citing the non-meeting at the wrong place was actually a clever ploy to confuse hostile time travelling miscreants who would have shown up just to give the meeting a quorum, thus putting a crimp in the holiday atmosphere which surely must have prevailed] Chuck Divine, noted that the meeting was also not held at his place.
Material for the WSFA JOURNAL is needed. Just about anything but personal attacks or current US politics will be accepted.
Bob MacIntosh cited the Treasury balance at $6,454.85.
Dan Burgess, speaking for the Trustees, reminded the upcoming annual election of WSFA officers. Those interested in being on the Trustee's slate, should contact a Trustee. Of course, nominations will be accepted from the floor, but WSFA has the traditional trustee slate to make sure that there will be at least one candidate for each office. Dan indicated that, due to professional travel commitments he will not be running for Trustee this year.
Jim Uba, our host for the evening, reported that the Entertainment Committee were in Las Vegas, entertaining themselves.
DISCLAVE '95 Chair Dan Hoey announced that there would be a Committee meeting after the WSFA meeting.
DISCLAVE '96 Chair Bob MacIntosh is negotiating contract details with the Hotel.
DISCLAVE '97 Chair Mike Nelson showed off Art GOH Lissanne Lake's cover for the '97 Souvenir booklet. Covert Beach said the Hotel had told him that the International Youth Soccer Association wanted 95% of the Hotel space for Memorial Day weekend in 1997. This group is not the child-oaf population which caused us embarrassment and pain at the previous Disclave, but rather their adult role-models.
The Outreach Committee sent out letters reaching out. They plan on doing more stuff and would like to get paid back for their expenses. There was no business raised or conducted.
Many announcements were made, but none were given in writing for the WSFA JOURNAL. The meeting was adjourned at 9:45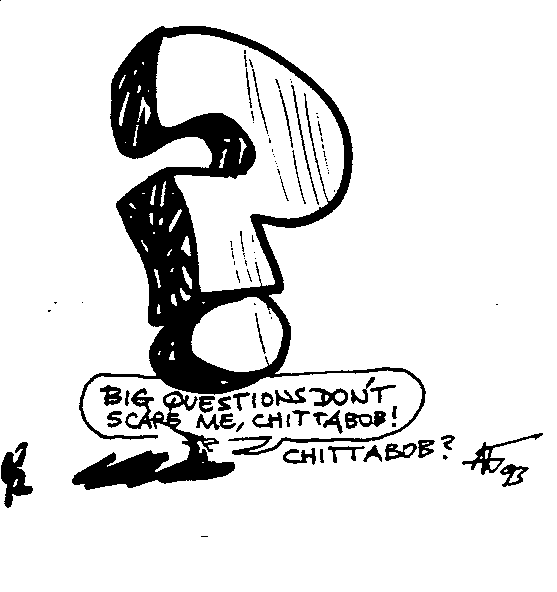 The WSFA Library does not have a complete set of the WSFA JOURNAL. From the first series dating from 1965 through 1974, we lack #66, published in 1969; #80 published in 1972; and #82 published in 1973 or 1974.
From the current series, which began in 1978, we lack issues for July 1979, May and June of 1989, June of 1991, July of 1992, July and October of 1993.March, April and May of 1994. The last number published in 1994 by Lee Strong was for November.
We only have two of the WSFA Press publications:
Lucius Shephard: THE FATHER OF STONES.
Pat Cadigan: HOME BY THE SEA.
Therefore we lack: Mike Resnick: THROUGH DARKEST RESNICK WITH GUN AND CAMERA. (Jack Chalker, who produced it for WSFA, has agreed to supply a copy)
and
Lewis Shiner: THE EDGES OF THINGS. (Produced by Peggy Rae Pavlat's 1991 Disclave )
We have Disclave program books for 1970, 1976 - 1992. Thus we lack any before 1970, 1971 - 1975, 1993 and 1994.
If you can help fill in any of these gaps, your kindness will be noted and appreciated.
The first speaker, Carol Kolmerten discussed two 19th century "utopian" novels which, by chance, were each written by a woman with the surname Jones. One was a white housewife from Grand Rapids, the other a black schoolteacher from Texas. Both novels had near-white heroines, or "Octoroons."
The black author's heroine lived after the civil war and thought utopia might be found for ex-slaves in Africa, but that it would take five generations to build. She, like Moses, however, does not get to participate in building utopia, as she marries a light-skinned black doctor, becomes his dutiful spouse and must satisfy her dream through urging others on.
The white author's heroine winds up in Java in a multi-racial paradise of sorts. Both were written when ill-fated octoroon heroines were all the rage. Both reflected the values of their times and accepted that a woman must find fulfillment in her man.
The next speaker, Joan Gordon (well known critic and expert on Gene Wolfe), was a last-minute substitute, but the best speaker on the program. Her topic was "Bad Girls in Feminist SF." She structured her speech around 6 freedoms she wanted, as a woman reading SF stories, for the women characters:
1) Freedom of the broken law. That the characters can explore situations beyond the "lawful" from points of view which are not burdened with other people's expectations. The heroine shouldn't have to be angelic, all-giving, exist relentlessly for others, etc. She should have some fun.
2) Freedom to enjoy the body. Cyberpunk mostly treats the body as a receptacle. Sensuality is restricted to the brain; in that, it is as repressed as Cotton Mather. Its sensuality is remarkably victorian. Pat Cadigan seems to allow her characters real, positive body experiences, while Gibson et al seem to talk a lot about "jacking-in" (she suggests that resonates with "--off".
3) Freedom to travel to the underworld. The characters should get to face their own dark sides, like Odysseus they can explore their own personal hells, and come back home. Penelope might have enjoyed offing the suitors.
4) Freedom to dissolve boundaries. Why not let both yin and yang work in both genders?
5) Freedom to enjoy Technology. Some writers make the male technology and the female the "natural" and have their women distrustful of progress. Why do men have all the fun and women get all the responsibilities?
6) Freedom to explore the near future. Remote, unconnected alien worlds are the usual site where women are allowed any significant roles. What about exploring what lies just ahead, is possible and related to real experience?
Robin Roberts next gave a slide show featuring how women of power were depicted SF covers from the "Golden Age" as great towering medusas clad in bronze d-cups etc. Lots of coy T & A to give the pimply crowd their jollies. Alien Earth Mothers were usually tamed by their little men in the stories, but the covers didn't always make that clear. Thrills promised but not delivered perhaps set pulp readers like Alice Sheldon off and colored their SF writings.
Jane Donawerth talked about how early female SF writers tended to "cross dress as male narrators." In some cases they used it as a device to ridicule male posturing, in others they simply changed pronouns without changing the characterizations, thus giving their audience female ideas in male dress.
Severa Park gave a reading from Speaking Dreams, a violent adventure in which the female characters got neat lines and the action spotlight.
Finally Carol Emshwiller read "Fledged" a short story in which a male first-person narrator describes the Kafkaesque return of his former wife as a giant bird. It was droll and vivid, not preachy or laden with any sort of heavy handed correctness. She is a wonderfully wry and human writer, in some ways reminiscent of Terry Bisson.
The conference took place on a Thursday afternoon and evening, so, for the most part working types couldn't have attended. It was held at the College Park Campus where parking is difficult. Most of the audience were female students, there were a few males. I think I was the only member of the audience who was not connected with Maryland University.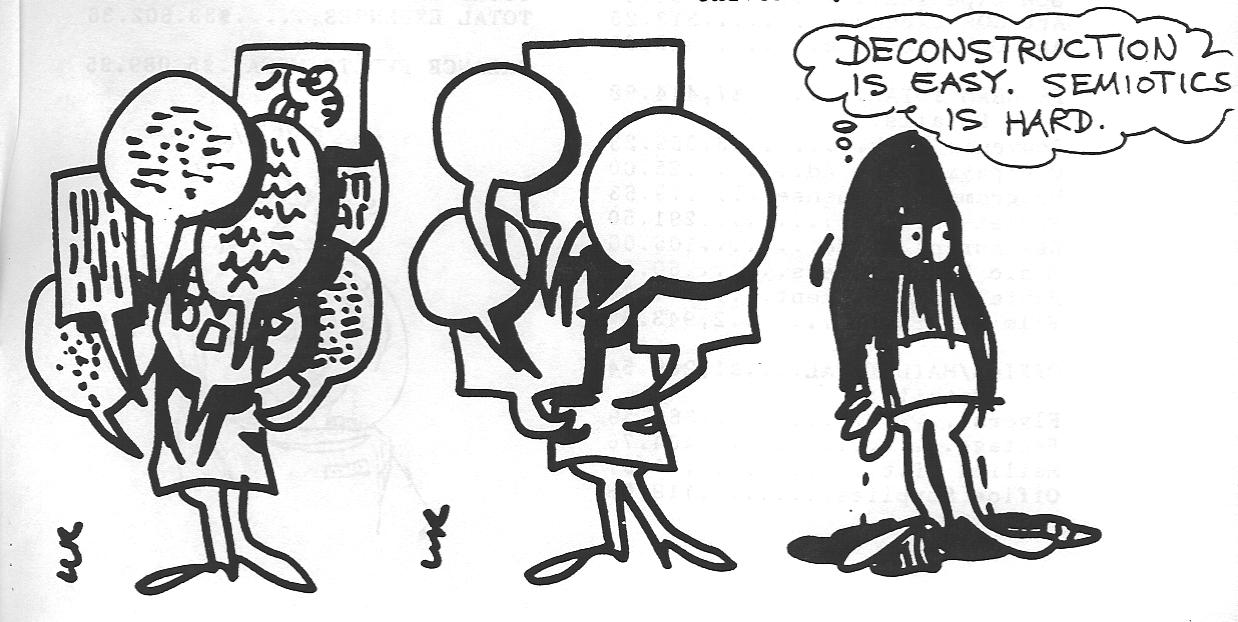 INCOME



MEMBERSHIP..........$25,170.00
ART SHOW GROSS........7,658.36
BANK INTEREST...........104.95
DEALER'S ROOM.........4,030.00
PROGRAM BOOK REVENUE..1,600.00
ROYALTY REVENUE..........37.00
WSFA SURPLUS AUCTION.....92.00

TOTAL INCOME........$38,692.31



EXPENSES



BANK EXPENSES.......... $95.50

REGISTRATION TOTAL...$1,264.24
     Details:
Misc. postage..........$190.81
Doubled membership
refunds.................160.00
Badges...................29.59
Registr. Ribbons........229.50
Name badges.............100.00

GUEST EXPENSES TOTAL.$2,668.75
     Details:
GOH Air Fare............209.00
GOH Expenses..........1,754.50
Art GOH Expenses........313.25
Art GOH Air Fare........412.00

PROGRAM TOTAL........$7,414.98
     Details:
Souvenir Book.........3,359.23
Overpayment on Ad........25.00
Programming expense......79.63
Pocket Program..........291.50
Restaurant Guide........105.00
Music License Fees.......60.00
Rental of Equipment.....551.25
Film Program..........2,943.37

OFFICE/MAIL TOTAL....$1,259.54
     Details:
Flyers..................660.59
Postage.................464.76
Mailing List.............15.51
Office Supplies.........118.68

CONSUITE TOTAL.......$2,881.23
     Details:
Consuite..............2,401.45
Liquor License..........135.00
Furniture rental........344.78

ART SHOW TOTAL.......$7,121.42
     Details:
Art Show expenses.......351.31
Payments to Artists...6,435.30
VA sales taxes..........334.81

PARTY CZARINA EXPENSES..$15.30

DEALERS ROOM TOTAL.....$190.00
     Details:
Dealer's room expenses..125.00
Reimbursals..............65.00

TRUCK RENTAL...........$580.87

HOTEL TOTAL..........$8,070.53
     Details:
Tips....................350.00
Food Service..........3,299.58
Rooms.................2,425.26
Room Reimbursals......1,995.71

TO DISCLAVE 1995.....$2,020.00
---
TOTAL INCOME........$38,692.31
TOTAL EXPENSES......$33,602.36

BALANCE FWD TO WSFA..$5,089.95