(Editor's note: Permission to print this filk came too late for last month's Joe Mayhew tribute issue)
Music: "God Lives on Terra" by Julia Ecklar. New Lyrics: Matt G. Leger
Dedicated to the memories of Charles Schulz, Jeff MacNelly and Joe Mayhew from a fellow doodler who wishes he were half as good...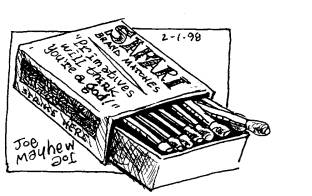 I learned to read before the day that I went to first-grade school; Though
I was young, thought even then newspapers were so cool.
The bold headlines in giant type and pictures caught my eye,
But in the back, the comics page made untold hours go by.
Among those panels full of Blondie, Snuffy and the rest,
One little band of thoughtful kids stood out by far as best.
With loving care for fifty years, one man's hand drew them all;
Now Sparky's put pen down at last to heed the heavens' call.
Chorus: For God needs cartoonists
To lighten angels' days
With lines that flow from undraining pens
Up beyond our Earthly gaze.
And when we see their drawings
And wish they were still here,
Remember God loves cartoonists so
That he wants to keep them near.
When I was grown, I moved up north from my native state of birth, And I
would read the Post each day for my daily dose of mirth
And chuckled at the doings that a flock of birds would do
For the Treetop Tattler's editor, a cranky sort named Shoe.
By now I'd been an SF fan since a decade-plus before,
And when I joined the local club, few put themselves out more
To make newcomers welcome, take them where they had to go,
Than a tall, loquacious gentleman who went by simply "Joe." Repeat Chorus
Among the forms of art there are, in stone and paint and glass,
They chose one born right on our shores their working lives to pass. From
carvings most elaborate to cartoons on the moon,
They were the best at what they did, and gone from us too soon.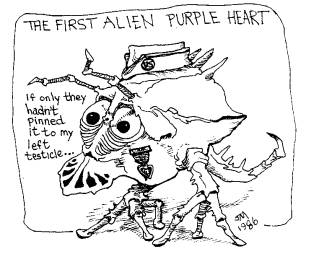 And now the old Perfesser's filed his final piece of prose,
So here's one for Jeff's memory, and for Sparky's and for Joe's; But even
though their voices may no longer take the floor,
The lovely works they left us speak for them forevermore.
Chorus: For God needs cartoonists
Who were wonders of their age
To brighten faces that look upon
The Eternal Journal's page.
And when we miss their laughter,
Think of what's said in this rhyme:
That God made cartoonists so
We'd have them for all time.
Yes, God made cartoonists so
They would live...in our hearts...for all time.
Parody lyrics ã2000 by Matt G. Leger. Rights to original music remain with the copyright holder. Redistribution, performance and archiving freely permitted as long as this credit and the above dedication are retained unchanged.
The 7/7 First Friday meeting got to a slow start. "Shouldn't we have a meeting?" asked VP Sam Pierce, plaintively. But Elspeth asked him to wait. He did so for a few moments and then asked again "Shall we have a meeting?" Then, more insistently, "Let's have a meeting. It is 20 after nine." "You get no respect," commented Mike. Elspeth replied, "He's got cats, he's used to getting no respect."
For old business, Sam Lubell reminded the club that people at the last meeting suggested doing a collection of Joe's cartoons. Lee Gilliland said that Philadelphia's Oz Faticho said they would pay for a Joe cartoon book if we couldn't.
The treasurer reported "$1,655.03, smaller each week." Lee suggested, "Let's have a tiny party."
Sam called on the trustees. Elspeth said, "We're calling an election for first Friday in August for Con Chair 2001. Two people have expressed interest, Bob MacIntosh and Lee Gilliland. They have a month to do as they will."
Erica said, "Spam, Spam. Can we switch sites next month too?" Lee said, "We don't have an answer yet. I'm trying to talk him into it." Erica said, "We can't be here third Friday. We're at the beach." It was suggested that we have the meeting on the beach."
Eric brought the discussion back to the con. "We do not have nominees for con future. Let's start thinking about it though." Alexis said, "Let's get a chair for the first one. First have a Disclave, new series or Disclave the next generation. Then have a new chair, the lost Disclave." Eric asked, "Can we get Mike Resnick to write a book?"
Sam P said, "And if we get some momentum and find a hotel..." Elspeth said, "I've begun talking to hotels." Mike suggested farcically, "Let's have an election. The winner gets to host Disclave two years out, the loser has to do it next year."
Alexis mused, "If we do two meetings in August, we'd have none in September." Erica said, "I could do the first Friday" Alexis said, "If you want to, bless you child." Erica said, "I bet you say this to all the girls. So we swap again." Elspeth asked, "What about the first Friday in September." Everyone else yelled, "Worldcon." Eric Jablow said, "I can host"
Alexis for the entertainment committee said, "In two hours they are selling Harry Potter. My wife has told me in no uncertain terms that we will pick it up tonight." Richard asked, "What's the rush?" Mike joked, "It's only a 750 page book."
Lee for the library committee said, "We have a place at the library on August 5th. I talked to Brenda Clough and Alexis will come. It is 2-5 at the Central Library in August. And they're willing to give us a day in September.
Eric asked, "What's our food situation?" Erica said, "Lot's of food." Lance said, "I brought crab soup. It would have been for Joe's funeral. Bill said no but I had already bought the ingredients." Lee said, "We brought a six pack of cider and I only got one." Sam P said, "If you put it in the bucket, it becomes fair game." Erica said. Last meeting we got $30. That buys lots of food. We're eating as well as before.
Lee said, It is good on my end. I think having to bring stuff and contribute restores the heart of WSFA. People are contributing." Elspeth added, "It seems that poverty has its advantages."
Covert for DisPresent said, "I get my car tomorrow. Next meeting is the Scottish games. I'm down to my last $400,000. I won't do a convention but I will do an event." <Covert, you only have five months left>
New Business. Sam L. said he won't be here for the next meeting and asked for a volunteer to take notes. There was a long pause and then Eric volunteered <and did a great job, thank you!> Jokes were made about needing to take his temperature. Eric said he had been in LA but didn't see anyone taking bets on Hugos. Erica's Neurologist asked her how she got into the select group of people who can vote on Hugos. Someone urged that moviegoers to Chicken Run stay to the end of credits. The meeting adjourned at almost 10:00.
Attendance: VP Sam Pierce, Sec. Samuel Lubell, Treas Bob MacIntosh, Trust. Lee Gilliland, Trust. Eric Jablow, Trust Elspeth Kovar, 2000 Chair Covert Beach, Bernard Bell, Alexis Gilliland, Erica and Karl Ginter, Keith Lynch, Nichki and Richard Lynch, Candy Madigan, Michael Nelson, Barry and Judy Newton, Meridel Newton, Lance Oszko, Evan Phillips, John Madigan, Lee Hagee, Mike Lummis, and Harry Potter IV (after midnight.)
There and Back Again by Max Merriwell/Pat Murphy (New York: Tor, 1999)
A review by Colleen R. Cahill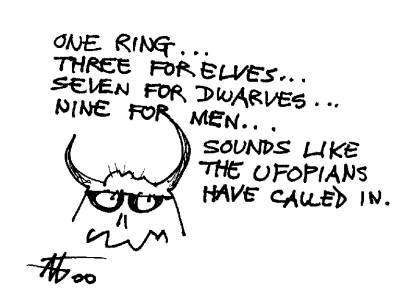 Fans of J.R.R. Tolkien will immediately recognize the title of this work as a bow to The Hobbit, and it is very appropriate. This is a retelling of The Hobbit, but a new and shiny Hobbit. Instead of a fantasy, with magic, wizards and dragons, There and Back Again is a space opera, with rockets, clones, and black holes.
In the far future, Bailey Beldon finds a message pod addressed to the Farr, a powerful and wealthy clone family. Bailey is a Norbit, one of a group of humans who reside in the asteroid belt in Earth's solar system, living off water, metals and minerals mined from the surrounding rocks. The origins of Norbit has several explanations, including that the term is a slurred from of "in orbit". Like most Norbits, Bailey lives in an asteroid with a cylindrical hole drilled in it (shades of a Hobbit hole), and also like most Norbits, he enjoys his home comforts, plenty of food, a steady routine, and occasional visits from comfortable friends. This all ends years after he picked up the message pod, which he dutiful informed the Farr family of and promptly forgot; he receives a visit from Gitana, an adventurer who replaced one eye with a cybernetic interface for her ship, the Jabberwock. The ship name hints to the second literary work Murphy salutes, Lewis Carroll's The Hunting of the Snark. Gitana is mysterious, intimidating, and always pops up just at the right moment.
The Farr clones eventually show up (like the dwarves, in pairs) and once the message pod is play, it is learned a Snark has been found. Snarks are artifacts of a vanished civilization, referred to as the Old Ones (this makes me think of Lovecraft). The Farr have made a fortune by mapping wormholes, one-way portals that allow rapid movement through the galaxy believed to be created by the Old Ones. With the exception of those charted by the Farr Clone, wormholes lead to unknown destinations and since the trip might take you hundreds of light years away from civilization, few are foolhardy enough to just dive in. The message pod tells of the ultimate Snark, suspected to be a map to all the wormholes. Gitana, a practitioner of jen chi, a sort feng shui for group dynamics, chooses Bailey as an addition to the Farr team. After some reluctance and argument on the part of the Farr, Bailey is in and part of the adventure.
Hopefully even my poor description reminds you of The Hobbit. Murphy does not attempt Tolkien's use of language, which works much better with her story line. Part of the fascination of this book is to see Tolkien's work, but with new ideas and twists. As you read, you begin to wonder how Murphy will handle various story points, such as the ring, Gollum, and Bilbo's weapon, Sting. Will there be giant spiders and what about the goblins? All are handled in a manner that is gently familiar and yet new. Like the references to Tolkien and Lewis' work, the humor in this book is subtle and the although the plot and characters are familiar, they are also Murphy's own and unique from those that inspired them.
If you have read The Hobbit and enjoyed it, I highly recommend this work; if you have not, read this anyway, it is great fun. And to find out more about Max Merriwell, check out
<http://www.brazenhussies.net/murphy/WhoisMax.html>.
Tidbit from Elspeth. In 1970 in the United States paperbacks cost 12% less than the hourly
wage. In 1995 they cost 60% more than the hourly wage.
By Colleen Cahill
I just discovered U of MD Katherine Anne Porter Room web page has a picture of the coffin Joe painted for her online! There is no mention of Joe, but maybe they will change that once they know who did the work (I am sending them a copy of the LC obit). http://www.lib.umd.edu/UMCP/ARCV/kap/kaproom.html
by Rich Lynch
One of the things that always interests me when I come to a WSFA meeting is the 'real world' activities of various club members. I'm fascinated by some of the things people do when they're not at a WSFA meeting, so I suppose it's only fair to tell you about mine. I'm guessing that many of you who are reading this already know me as one of the co-editors of the fanzine Mimosa, but perhaps fewer of you know that my real-world job is an international trade promotion specialist. I'm employed by an agency of the United States Government, and for the past several years I've been working on an international trade promotion initiative that I started. The goal is to find the project opportunities in the energy sector that all the multinational corporations consider too small and then match them up with smaller project developer companies who are thirsty for those kinds of opportunities, but don't have the resources to be all over the world finding them. It's a fairly proactive program without much in the way of resources to work with, and whenever there's a success, you get the feeling you can actually make a difference in the world.
Eastern Europe is where this initiative seems to work best (I won't bore you with the technical details why that's so), and I've traveled there many times in the past decade. It's a fascinating part of the world to visit, and each time I've been there I've come away with a greater understanding of the region and the people who live there. Even though my hosts over there do take every opportunity to allow me to experience their countries, these trips are intense - there's often not time to do much after a long day of business meetings except write a few postcards to friends and collapse into bed.
It eventually dawned on me, with some insistent nudging from my friend and fellow fanzine editor Guy Lillian, that I was really missing out on something by not trying harder to find and meet some of the science fiction fans who live in the places that I visit. Even though I did know some fans in parts of Poland, Guy was mostly right; in all my previous trips to Bratislava, Slovakia, for instance, I'd done nothing whatsoever to try to locate the local fan club there, much less try to attend one of their meetings.
So when it came time for future trips to Slovakia, Poland, and Bulgaria, I decided that things would be different and that I'd be proactive in more than just trade promotion. I'd met and enjoyed the company of fans from Australia, New Zealand, Singapore, and Japan during my trip last year to Aussiecon; when I went back to Eastern Europe again I'd make sure I got to meet some of those fandoms, too.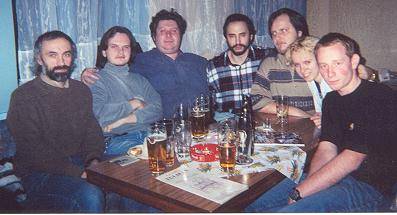 To my surprise, it turned out much easier to do than I thought it would. The first opportunity I had was this past December, and the day before I left home I was able to get (in answer to an enquiry in an Internet news group) the email address of Martina Pilcerová, a member of the Bratislava fan club. I didn't receive a response from my query to her about meeting dates and places before I arrived in Bratislava, but luckily there was an Internet café not far from where I was staying, and by the time I was able to access my email one evening, the response was there waiting - it turned out the meeting was going on that same evening in a bar/restaurant just a five minute walk!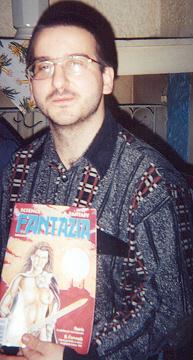 It was a very pleasant meeting. I'd only intended to stay about a half-hour, but the conversation was excellent (as were several large glasses of Slovak beer) and we ended up closing the place around midnight. I was surprised that many of them had fairly specific knowledge of North American fandom, though not of many individual fans themselves. And I was even more surprised to find out that in spite of the disadvantageous exchange rate between the Slovak koruna and the U.S. dollar, some of them had previously been to the United States. Martina had even attended two previous North American worldcons, and was planning ahead for Chicago! By the time the evening had expired, so had most of my preconceptions.
One other thing I should mention about Bratislava fandom is that they are very committed fan publishers! They have a very slick-looking Slovak-language magazine, Fantazia, edited by Ivan Aleksa, that seems a combination of Locus, Starlog, and F&SF... and maybe even a little bit of Mimosa as well. There were manuscripts of some of the articles they were considering for their next issue spread out on the restaurant table when I arrived for their next meeting two nights later. It was easy to see they were having a good time being trailbreakers; Fantazia is presently the world's only Slovak-language science fiction periodical.

Poland is a much larger country than Slovakia in terms of population, so you'd expect there would be more fans and fan organizations there, too. And there are. There are so many, in fact, that even if I'd had several weeks there, I might not get to meet with all of them. My December trip took me to Poland for only four days, so I really had time for only two meetings, one in Warsaw and one in the southern Polish city of Katowice.
I'd previously met some of the Katowice fans. One of them, now the Director of a large design engineering institute, had been part of a delegation of Polish Energy experts I hosted in 1990. And we didn't discover that each of us was a science fiction fan until a chance remark in a breakfast restaurant in Owensboro, Kentucky, after more than a week had passed! (But that's another story.)
The Katowice club also publishes fanzines (including an English-language one), and is a bit eclectic; their interests seem to include everything from Tolkien fandom to "Let's party!" And it's also one of the more well-known and visible fan groups in Poland; they have their own clubhouse (something that only a few SF clubs in the United States can boast) and one of their members (Piotr Cholewa) is the leading translator of English science fiction to Polish (and vice versa).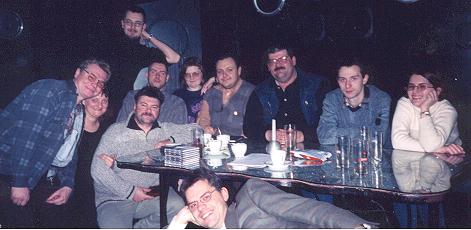 Warsaw is by far the largest city in Poland, and it also has the largest fan community in the country. I was told by Magda Zórawska, one of my fan friends in Warsaw, that there are several different fan clubs in the city. Unfortunately, I didn't have much of a chance to talk to very many of them the one night I thought I'd be free; that's one of the perils of a business trip. But they were a cheerful group, and insisted I stay at least to drink a beer with them; it was an offer I couldn't refuse.

My next oppor­tunity to meet Eastern European fans came this past May, when my travels took me to Sofia, Bulgaria. Once again I'd done some networking to find out the name and email address of a fan contact there, and by the time I arrived at my hotel there was an invitation waiting for me to attend their next meeting. The Sofia fan club gathers weekly, on Monday nights, at a public school not far from the centrum of the city. I'd learned they were interested in meeting me, but I didn't expect them to practically worship me like a celebrity. I wasn't altogether comfortable with it, but that's what winning an award will do for you, I guess.
In all there were about 15-20 people at the meeting (many who spoke passable English), including two of Bulgaria's science fiction writers (they each autographed one of their books for me). Even though I'm not a fiction writer, I was still asked my opinion of the status of science fiction and fantasy today. Is cyberpunk evolving? (Yes, the latest 'hot button' seems to be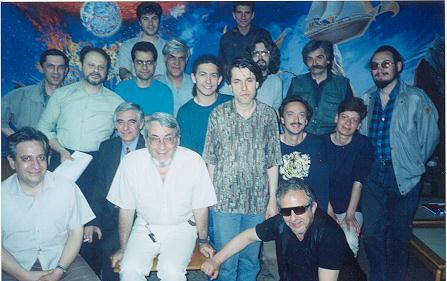 nanotechnology; virtual reality and AI are becoming passé.) Did I know any science fiction writers? (Yes, many. Mike Resnick, Jack Chalker, Greg Benford, Alexis Gilliland, Allen Steele, and S.N. Dyer are personal friends, in fact.) What are some of my favorite stories? (Too many to catalog, actually, but "The Sentinel" by Arthur C. Clarke, "Remembering Siri" by Dan Simmons, and "Population Implosion" by Andrew Offutt

are definitely in my Top Five.) I mentioned that I do a bit of traveling, so they asked me for a funny travel story (I told them about almost having my briefcase stolen in Budapest, and how it led to a bargain price for a watercolor painting I'd been wanting*). It went on and on, and much sooner than I expected, it was ten o'clock and people started drifting away to go home. But before the meeting wrapped, the club presented me with a copy of their Cyrillic-alphabet publication, Terra Fantastika signed and personalized by everybody who had attended. It was as if they were signing a high school yearbook! I was a bit overwhelmed by their show of friendship, but now I'm going to have to learn to read Bulgarian to figure out what they all wrote!
So, anyway, when the time comes to go Eastern Europe again, I don't think I'll need any more reminders to locate other fans. It's an enriching experience that I can recommend for anyone. I know it was for me.
* You can read about that and more of my travel adventures at http://www.jophan.org/eurodiary
(Parts of this article were previously published in Mimosa.)
By Guest Secretary Eric Jablow (Thanks bunches!)
Officers' Reports
Bob MacIntosh (in the absence of Pres. Kindell and V.P. Pierce) called the meeting to order at 9:23 pm. Eric Jablow (as acting Secretary) reported that there was no business carried over from the 7 July meeting. Alexis Gilliland (Entertainment Committee) slept through any entertainment. Bob MacIntosh reported the current treasury as $1660.03. Suggestions to have a party or an IPO were dismissed.
The Trustees reported that they shall nominate Bob MacIntosh as Convention Chair for 2001 at the first meeting in August. [Not discussed at the meeting was that Lee Gilliland will assist and train herself to do the job in 2002. Evidently, Lee and Elspeth were busy.] The election will be at the August meeting.
Bob pointed out that the August meeting locations will be switched; the first Friday meeting will be at the Ginters', and the third Friday meeting will be at the Gillilands'. Please, WSFA members, pass your intelligence tests.At this point, Pres. Judy Kindell entered the room, fresh from watching the Mystics win. She was serenaded by "Hail to the Chief".
Lee Gilliland (Library Committee) told us that the Arlington Public Library has screwed up the dates and times for our library program again. She hopes to deal with someone who has a clue on Monday. She also said that the library won't be any help with advertising, and asked for help with it. We will.
Eric Jablow (Austerity Committee) thanked the group for providing food and money; the Ginters received $56 in contributions at the first Friday meeting.
Old Business
None.
New Business
None.
Announcements
Eric Jablow (as Acting Secretary) reminded people that if they wanted their announcements to appear in print the way they want, that they should send their announcements by e-mail to Sam Lubell at the e-mail address on the cover of the WSFA journal. He also suggested that Sam Lubell was feeling a bit sad, and that people could cheer him up by titling their e-mail messages "I Love You," and including the announcements as attachments. Lee Gilliland (hostess) reminded people to take care of the toilets and leave the seats down. Colleen Cahill introduced first-time attendees Dave Thomas and Jim George. She also brought copies of the library of Congress newsletter containing obituaries of Joe Mayhew. Michael Nelson brought copies of the Hugo Award ballots and reminded members that they must be postmarked or hand-delivered by midnight, 31 July 2000. They can also be filed on-line. Judy Kindell adjourned the meeting at 9:34 pm.

Attendance: Pres. Judy Kindell (late), Treas. Bob MacIntosh, Trust. Lee Gilliland, Trust. Eric Jablow, Trust. Elspeth Kovar (late), Matthew Appleton, Bernard Bell, Colleen Cahill, Alexis Gilliland, Keith Lynch, Nicki Lynch, Richard Lynch, Walter Miles, Michael Nelson, Rebecca Prather, George Shaner, Steven Smith, Madeleine Yeh (late), Dave Thomas, Jim George, Mike Zipser, Beth Zipser, Lee Hagee, Charles Schorn, and Michael Vassar (late)
Treasurer's Report by Bob MacIntosh
July we actually had revenue. Three dues were paid. They were: Walter Miles, Mike Zipser, and Beth Zipser totaling $30.00.
Expenses: First Friday $25.00
WSFA Journal $64.05
Third Friday $25.00
totaling $114.05
Report of the Library Committee
By Lee Gilliland
After working for a year to get the library in Arlington to help with a WSFA event, your intrepid Library Committee has at last become desperate. (there has been much quiet political thunder about something that happened last May, leaving people reassigned to other positions or fired. I didn't want to know, ans anyway they wouldn't tell me.) So rather than continuing to deal with the "official" group, I decided to get a meeting room, and we'd do our OWN set up. I have now learned this works much better if you speak to the person in charge of this when she is not on a cell phone in Ocean City - the times and dates got confused. So I said to Hell with being a good little girl and following procedures - I went and cried on my friend Jayne McQuade's shoulder. She will be back from vacation this coming Monday, and GUARANTEES WE WILL HAVE A ROOM AND SOME COOPERATION with this event. (Actually, I seem to remember the exact words were something about getting me to shut up about it.)
Lost Soul Found
By Rebecca Prather.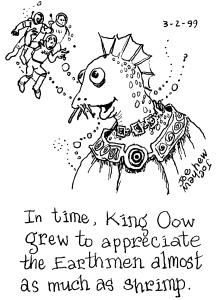 I have asked many times 'whatever became of Don Pauley?'. No one in WSFA seemed to know. I just found in the Mensa directory a Donald E. Pauley, [censored from online edition] Neptune City, NJ 07753-7855. Please pass this on to whomever appropriate. He used to live in this area and throw some great combined parties for Mensa, WSFA, SCA, MMMM, etc.
Butter Cake Recipe by Colleen Cahill
1 box pound cake mix
1 stick butter or oleo
2 eggs, large
1 box powdered sugar
1 eight oz package cream cheese
2 more eggs, large
Grease and flour a 9X13 inch pan. Pre-heat oven to 350 degrees. Mix the first three ingredients and press into the prepared pan. Beat cream cheese until soft, then add eggs and sugar. When completed mixed, pour over cake mix, avoiding touching the sides of the pan. Bake for 40-45 minutes.
"What If" Program Schedule
"What If" is the monthly series of author presentations at the Library of Congress. Here are the programs for LC What IF... for the next 3 months.
Aug. 9th. 12:30pm. Pickford Theater, Madison Building. -- Robin Hathaway, Agatha award winning author of The Doctor makes a Dollhouse Call speaks on "Researching the Mystery"
Sept. 13th 12:10pm. Pickford Theater Madison Building --Mary Jo Putney, Award winning author speaks on "The Mysterious Orient: Romance and Historical Fantasy in the Asian Setting"
Oct. 11th 12:10pm. LM 407, Madison Building --Dr. Mario Livio, Head, Science Development, Space Telescope Institute, speaks on "Beauty in Physics and the Accelerating Universe"
TNT: Telzey and Trigger by James H. Schmitz,
Reviewed by Samuel Lubell
TNT: Telzey and Trigger by James H. Schmitz (edited by Eric Flint with Guy Gordon) (Baen, $6.99) is the second book in the republishing of all of Schmitz's Federation of the Hub stories by Baen books (a worthy project that is well worth your attention.) This collection has seven stories that were originally published in magazines between 1970-72; three of them have never been republished. They feature Telzey Amberdon, a telepath and Trigger Argee, who is sort of a secret agent of some kind. The stories in this book don't make her occupation clear to one who hasn't read Tale of Two Clocks/Legacy (the novel has been published under both titles) which will be in the *next* volume even though chronologically the stories take place after that novel (this book is in the correct place in the Telzey timeline. .
First off, dismiss the cover. Somehow Baen left Telzey off the cover art completely in favor of Trigger in black leather and a bunch of cheezy looking computer graphics circa 1989. Sigh.
Fortunately the stories are better. The best story is Ti's Toys, although I liked the Ace title, the Telzey Toy better. A mad doctor clones Telzey (sort of) and Telzey and clone have to escape a place where all the world's a stage and the stage is trying to kill them. This is great fun. Compulsion is also enjoyable as Telzey meets Trigger for the first time. This is a bit atypical for a Telzey story as no one gets kidnapped or chased; the antagonist is a plant that Telzey has to use her psi to analyze. I'm less fond of Company Planet where Telzey has to unravel a plot on a pleasure planet devoted to body shaping and Resident Witch where Telzey sort of rescues someone through a rather unorthodox use of psi. These four stories appeared together in a collection, The Telzey Toy published in 1973 and reprinted in 1982.
Now, for the new stories. Glory Day is almost perfect until the very end, which sharply takes it down two pegs in the way they get rescued by someone else (sort of) even if Telzey tricks and uses him to do it. Until reading this book so close to the first Telzey volume (Telzey Amberdon, Baen 2000), I'd not realized how often Telzey just casually takes people over and uses them however she sees fit. But she gets her comeuppance in Child of the Gods, another really good story, where another psi puts *her* under his mental control and mentally locks her up so that she not only has to obey his every command, but must always look after his best interest, a scheme he thinks will prevent her from trying to escape. Finally, there is The Symbiotes, which is really a Trigger story with a couple of appearances by Telzey. Trigger finds a minature person who leads her to a strange group with very weird abilities. I found strong echos of "Ti's Toys" in this story, including a very similar scene with a holographic (sort of) maze substituted for the puppet stage.
I'd rank the stories as Ti's Toys. Compulsion. Child of the Gods. Glory Day. Company Planet. Symbiotes, and Resident Witch. But none of these are bad. I noticed that Telzey gets kidnapped -- or at least put into a position from which she has to escape -- in four stories: Company Planet, Glory Day, Child of the Gods, Ti's Toys. Trigger gets kidnapped in two stories -- Glory Day and The Symbiotes -- and another person in locked away in Resident Witch. I had not realized that Schmitz had such a thing about kidnapping but now that I think about Trigger is nabbed at least twice in A Tale of Two Clocks/Legacy, which is slated for the Trigger solo book.
Overall, Telzey and Trigger work well together, Telzey's the brain, Trigger's the brawn, although she thinks well enough in The Symbiotes. Both are forceful, capable, and competent, as the last line of Ti's Toys makes very clear about Telzey. The stories are fun adventures, not deep and philosophical, but just enjoyable romps. Highly recommended.
This book is $6.99 and has 7 stories, about a $1 each and worth it. My 1982 copy of The Telzey Toy has 4 stories for $2.50 or about 63 cents, so inflation is clearly .27 cents a story, a small price to pay for two and a half more Telzey stories.
By Keith Lynch
What's on the WSFA web site? The WSFA web site (http://www.wsfa.org/) now includes:
A calendar of upcoming events of possible interest to WSFAns, including WSFA meetings, local cons, Worldcons, book signings, author readings, talks, and used book sales. These have links to web pages for the events wherever I could find such pages.
A list of all 41 past Disclaves, showing dates, locations, guests of honor, con chairs, and (when known) attendance. There are links to all external pages I could find about each Disclave, and links to all known home pages of every guest of honor and con chair. There are actually three separate pages, on which the Disclaves are indexed by date, by con chair, and by guest of honor.
For the last 19 Disclaves I also have a list of all program participants and all staff. For most of those 19, I also have the program schedule, showing who was on what panel when. I added a link to the home page, when known, of every person mentioned.
Joe Mayhew's 1995 article "Forty Six Years of Disclaving", which describes all of the Disclaves held up until then.
All WSFA journals for the past four years (except July 2000's, which I'll probably have up by the time you read this). With the help of Sam Lubell, I'm slowly adding more, working my way backwards.
A list of other local organizations of interest to WSFAns, with links to their web pages when known.
A list of all WSFA members and other local fen who wished to be listed, along with their e-mail addresses and web page if they have them and allowed them to be listed.
A list of the present WSFA officers, with e-mail addresses.
A list of all past WSFA officers since 1978. (Does anyone have the pre-1978 information?) There are actually two pages. One indexed by date, the other by name.
An obituary of Joe Mayhew written by Sam Lubell.
Details on last year's Smithsonian Associates WSFA event.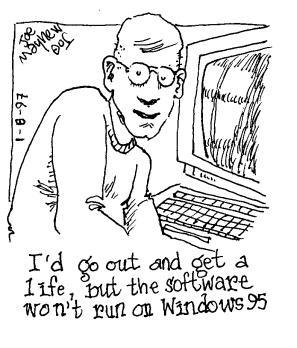 Our pages include 235 HTML files, 14 PDF files, 84 directory files, 886 graphics files (of which 368 are GIF, 514 are JPEG, and 4 are PNG), 27 log (stats) files, 3 C program source code files, 1 MIDI (sound) file, and 26 other files, for a total of 1276 files.
Ideally, I hope to eventually place every WSFA publication on our web page. Every WSFA Journal. Every Son of WSFA Journal. Every Disclave program book, souvenir book, flyer, and newsletter. A list of who the officers and trustees were every year since WSFA began. A list of when and where every WSFA meeting was held since WSFA began. The current and past bylaws. A list of everything WSFA press has ever published.
Yes, I know that most of this material is not all that interesting. That's not the point. Disk storage is actually cheaper than paper storage. So anything worth not throwing in the dumpster is worth placing online. Of course there's the cost of getting it scanned in, but that's a one-time cost, which becomes negligible in the long run. And which doesn't involve any dollars, since we rely entirely on volunteer labor.
Once it's online, as HTML, it's viewable by anyone anywhere, rather than just by whoever happens to have it in boxes in their attic. And it will be automatically indexed, and immediately locatable by anyone anywhere who is interested in anything mentioned in the material. I recommend not converting the material into PDF and TIFF files, as they're not automatically indexable, not searchable, not viewable by everyone who has access to the web, and they consume much more disk space which means they take much longer to load. Also, PDF and TIFF are proprietary formats, whose owners could place restrictions on them at any time. The HTML format is not proprietary, is viewable by every web browser, and it close enough to plain text that it can be read as plain text if necessary.
Our web site has existed since February 1997. I have the logs on web hits (page views) going back to June 1998. This report is based on information through Friday July 29th 2000.
These automatically generated logs contain no personally identifying information about readers. All that's recorded is which web page was visited, when it was visited, the IP address of the site the reader is on, and the referring page. (An IP address consists of four numbers separated by dots. Every machine on the Internet has a unique IP address.) There are no cookies, no ads, no Javascript, no "web bugs," no "clear gifs," and no ActiveX. Nobody need fear loss of privacy or danger to their PC or its data by viewing our pages. These logs are most useful for finding broken or missing links. If one of our pages gets no visits at all, then probably there is no link to it, and I can then fix that. If a non-existent page gets attempted visits, then probably one of our pages or someone else's pages has a link to it, and I can correct that or write to the owner of the referring page and ask them to correct that.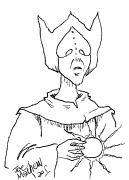 But it's also interesting to see how many hits which of our pages get, and from what IP addresses. The raw number is 171,835 hits. This seems like a fairly large number. It is a little misleading, since it includes "robots" (automated programs which index everything they can find, for search engines). It also includes views of pictures which are part of other pages. And hits on non-existent web pages caused by broken links. I attempted to distinguish between robots and real people by seeing which IP addresses ever looked for the robot exclusion file (which we don't have, as we don't wish to exclude anyone, regardless of their Silicon/Carbon orientation). Just 499 IP addresses went to robots. They produced 18,531 hits, for an average of 37 per IP address, a median of 6, and a maximum of 1384. 18% of the robot IP addresses had just 1 hit. Here are the top ten robots/search engines--northernlight.com, lw.seventwentyfour.com, ix9.fast-search.net, scooter.pa-x.dec.com (Alta Vista), SEVENTWENTYFOUR.COM (under two different IP addresses), infra.euroseek.net, crawler.googlebot.com, brillo.av.pa-x.dec.com (Alta Vista), connect2.pa-x.dec.com (Alta Vista). Some major search engines may not show up in or near the top ten simply because they divide their load amongst many IP addresses.
There were 153,304 non-robotic hits from 11,703 distinct IP addresses. The average number of hits per address was 13, the median was 9, and the peak was 1677. 12% of all IP addresses that visited viewed just one page. Here are the top ten non-robot IP addresses:

hits  IP address       Site name

1677  192.239.84.32    cola22.iges.org (Institute for Global Environment)
1524  128.220.50.96    white.press.jhu.edu (Johns Hopkins University)
1356  209.249.101.32   ABOVE.NET
1061  128.244.81.255   JHUAPL.EDU (Johns Hopkins Applied Physics Laboratory)
 983  128.244.34.187   tse-deutsme1.jhuapl.edu (Johns Hopkins A.P.L.)
 875  140.147.47.111   ccal.loc.gov (Library of Congress)
 829  168.143.30.8     madonna.clark.net
 779  38.214.24.2      PSI.NET
 743  206.161.95.186   CAIS.NET
 609  204.29.113.2     (Alabama Supercomputer Network)

IP addresses are generally associated with site names. Site names end with .com, .org, .net, .edu, .mil, .gov, .int, or with a two letter country code such as .ca for Canada. I was able to find site names for 8637 of the 11,703 IP addresses (74%) and for 348 of the 499 robotic IP addresses (70%).
Of the 171,835 total hits, 2546 were "404" (page not found) errors, and 77 were "403" (directory not found) errors, for a total failure rate of about one and a half percent. (This doesn't count 2809 attempts by robots to find a robot exclusion file (which we don't have since we aren't prejudiced against non-carbon-based readers), and 135 attempts to find a "favicon" file, which is a request generated internally by Microsoft Internet Explorer, not a file explicitly asked for by the reader.) The remainder of this report is based only on the non-robot hits.
Based on the two letter country codes in the site names, we have gotten hits from the following countries: Antigua and Barbuda, Argentina, Australia, Austria, Belarus, Belgium, Brazil, Bulgaria, Canada, Cayman Islands, Chile, Colombia, Costa Rica, Croatia, Czech Republic, Denmark, Estonia, Finland, France, Germany, Greece, Greenland, Guatemala, Hong Kong, Hungary, Iceland, India, Ireland, Israel, Italy, Japan, Latvia, Lebanon, Lithuania, Malaysia, Mexico, Netherlands, New Zealand, Norway, Oman, Philippines, Poland, Portugal, Romania, Russia, Saudi Arabia, Singapore, Slovakia, Slovenia, South Africa, South Korea, Spain, Sri Lanka, Sweden, Switzerland, Taiwan, Thailand, Turkey, Ukraine, United Arab Emirates, United Kingdom, United States, Uruguay, Vanuatu, and Yemen.
However, the great majority of hits were from within the US. We've gotten hits from 990 .com sites, from 2wrongs.com and aar.com to zyan.com, 658 .net sites, from 101freeway.net and aa.net to zoomnet.net, 223 .edu (university and museum) sites, from acusd.edu to yale.edu, and 120 .org sites, from aaas.org to zzapp.org. 44 .gov (US or state government) sites have looked at our pages from bnl, to wa (Your tax money at work.) And there are 14 .mil (US military) sites in our logs including army, navy, and the pentagon. There was only 1 .int (international organization) site, intelsat.int. And it had only two hits, as a result of queries about motels in DC and Wheaton.
The most number of hits in a day was 1770, on June 14th of this year. In fact, the top ten days were all in June of this year. The fewest hits we got in June was 308 on the 1st. July's range was from 236 on the 1st to 711 on the 10th. May's range was from 82 to 807. The fewest ever (other than before July 5th 1998 when logs are fragmentary, or between February 23rd and March 7th of this year when our site was offline), was 13, on February 21st, 1999. The fewest this year was 19 on April 26th. The median number of hits per day was 161. The average was 206. The top ten months were:

23,291  June 2000
14,472  July 2000
10,040  May 2000
  6553  March 2000
  6290  April 2000
  6228  October 1999
  5982  January 2000
  5573  March 1999
  5176  June 1999
  5108  December 1999

The month with fewest hits was January 1999, with 3630.
The most popular file was shipline.gif, with 13,517 hits. That's not a very interesting fact, though, as that file is simply the image of a rocket and its exhaust which is used as a spacer on many of our pages. Sometimes several times on one page, so one page view would count as several hits on this gif file. All this really tells us is that many readers accessing our web pages are using graphical browsers. Similarly with the second most popular file, wsfa.gif, with 10,798 hits.
Sticking to HTML files, the top twenty are:

8138  wsfa.htm       Our non-frame-mode front page
7653  menu.htm       Our side frame menu
4446  index.htm      Our frame-mode front page
2840  disclave.htm   Disclave main page
2547  calendar.htm   Calendar of upcoming events
1531  sflinks.htm    SF related links
1224  members.htm    Members and other locals who wish to be listed
1081  otherfen.htm   Other local organizations
1027  fenzance.htm   The Pirates of Fenzance
 932  journal.htm    The WSFA Journal main page (old)
 865  discfut.htm    Disclave future
 777  dischist.htm   Disclave past
 729  wsfahist.htm   WSFA history
 729  officers.htm   WSFA officers
 725  join.htm       How to join WSFA
 650  jm.htm         Joe Mayhew's obituary
 418  smith99.htm    Last year's WSFA and Smithsonian Associates event
 391  journal/       The WSFA Journal main page (new)
 345  dclave00.htm   Disclave 2000
 286  dclave98.htm   Disclave 1998

There were a total of 221 HTML files with at least one hit. This includes a few which don't actually exist. Since we have 235 HTML files, that means some got no hits at all. These appear to mostly be the ones in the pichist (picture history) directory, which "isn't really open to the public yet" and has no links to most of it. The median number of hits for these 221 files is 19. It's noteworthy that Joe Mayhew's obituary shows up in the top 20, given that it's been online for only seven weeks, and most of these other files have been online for the full two years I have logs for.
The most popular issue of the WSFA Journal is March 1997, with 316 hits. But I'm sure that's only because it's the first issue to be put online. The least popular are the September through November 1996 Journals, with just five hits each. Most likely because they've only been online for a month.
Hits by day of the week:

Sunday     15,686
Monday     25,072
Tuesday    25,210
Wednesday  24,221
Thursday   21,845
Friday     25,448
Saturday   15,822

I was surprised to notice that the weekdays get a lot more than the weekends.
Here are hits by hour for weekdays only:

hour  hits  graphically

0000  3555  *******
0100  2825  ******
0200  2069  ****
0300  1458  ***
0400  1262  **
0500  1442  ***
0600  1747  ***
0700  2626  *****
0800  3599  *******
0900  5217  **********
1000  7155  **************
1100  7120  **************
1200  7141  **************
1300  7419  ***************
1400  8366  *****************
1500  9005  ******************
1600  9572  *******************
1700  8520  *****************
1800  6061  ************
1900  5476  ***********
2000  5908  ************
2100  5021  **********
2200  4719  **********
2300  4628  *********

Apparently most people view our pages during working hours.
How do viewers find us? If they don't type in our URL directly, they must be clicking on a link on another site. Here are the 20 top referring sites: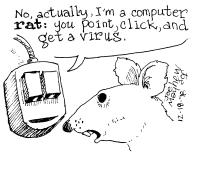 1490  http://home.att.net/       Evan Phillips' pages
1329  http://www.google.com/     A search engine
 803  http://www.altavista.com/  Another search engine
 738  http://www.bsfs.org/       Baltimore Science Fiction Society
 406  http://www.wsfs.org/       World Science Fiction Society
 461  http://search.yahoo.com/
 383  http://dir.yahoo.com/
 377  http://www.lycos.com/
 369  http://google.yahoo.com/
 340  http://search.excite.com/
 244  http://worldcon.org/       World Science Fiction Conventions
 240  http://ink.yahoo.com/
 228  http://www.worldcon.org/   World Science Fiction Conventions
 215  http://www.sff.net/        Science Fiction and Fantasy Network
 191  http://google.netscape.com/
 181  http://search.msn.com/
 180  http://infoseek.go.com/
 164  http://www.webring.org/
 150  http://www.hotbot.com/
 128  http://www.geocities.com/

If you include all Google sites together, they'd be in first place with 1904. If you include all Yahoo sites together, they'd be in second place with 1618. (But there is overlap between the 1904 and the 1618 since there's a site google.yahoo.com. I don't know the relation between those two companies.) The 1490 from home.att.net were all from Evan Phillips' pages (1155 from http://home.att.net/~joemayhew, 335 from http://home.att.net/~disclave, and 3 from http://disclave.home.att.net/). My personal site, http://keithlynch.net/, is only responsible for 32 hits. There were a total of 613 sites that we got hits from links on. The average number of hits per site was 250, but the median was only 3. Fully a third of them only had 1.
We certainly reciprocate the favor. We have links to 335 external pages, from http://atlantia.sca.org/ to http://zelazny.corrupt.net/. A major part of maintaining our pages consists of periodically testing these links for any that have gone bad, and of trying to figure out where (if anywhere) those missing pages have moved to.
I am maintaining a mirror site at http://keithlynch.net/wsfa/. For every page at http://www.wsfa.org/ there is a corresponding identical page at http://keithlynch.net/wsfa/ . This serves as a backup in case of any problems at http://www.wsfa.org/. And is a second place WSFA members and others can look for information on WSFA if http://www.wsfa.org/ is down. This mirror site has received no hits (except from me), probably because I've never announced it before, nor have I added any links to it, or submitted its URL to any search engines. This mirror site is nowhere near the Washington DC area, so it's robust against area-wide problems. I also created a new e-mail address for myself, wsfa@keithlynch.net, which appears only on the WSFA web pages. (My usual address is kfl@keithlynch.net). That way I can tell who is responding to our web page. Many people who write don't make it clear what they're responding to.
Many of the hits are as a result of a web search. Those robots index everything in the HTML files (but not the PDF or other files) on our site. Then when a reader types a query into a search engine, the reader is given links to pages which match their query. The majority of hits we get are due to such search engine queries. Here is a sampling of recent searches which resulted in one of our pages being seen:
"I am the very model of a"
"Lelia Loban"
"Robert Sacks" AND "authors"
"Vaughan-Nichols" Rachel
"bookcase" and "plan"
"cuban solar"
"dunking booth"
"dunking booth" "photos"
"jack gaughan"
"john clute"
"nick shectman"
1812 overture war and peace
Communal showers
Harry Homeowner
Ian Banks
N Lee Wood photos
NASA.RED ROSE
Neuromancer James Warhola
Sinclair Lewis and Jungle
Straits of Gibralter
artificial gravity machine
bisson truck sales
bookcase wood working plans
building bookcases
butt anchovy hydrogen
churchill southwest john&
cockroach movie
dan joy wsfa
david pomeranz lyrics i was born for you
difference between 501c7 and 501c3
do it yourself bookcase plans
draw superheros
drugs in toledo ohio
elizabeth hand
elves sexy
hardwood bookcases&
i'm Gonna be a Jedi
inspire a friend
michael.swanwick
neil gaimon
pirate song
private rodger young
psychedelic science fiction
ramada inn new carrolton
rising tide the great mississippi flood of 1927 and how it changed america
rope "her neck" hook
shelves span
spiderman costume
stories of teenager raising babies
summoning the devil
the galley of fictional beauty
thogs teen
writing science fiction
wsfa photos
Yes, Gibraltar is misspelled in the above. So the bbnplanet.net user whom misspelled it while doing a search on google.yahoo.com found the July 1999 issue of the WSFA Journal, in which it's misspelled in the same way. Someone who spelled it correctly wouldn't have found that issue. I wonder if I should correct the spelling in the online copy of that journal.
Remember, the WSFA web pages are for all WSFA members. Please consider:
Telling me about any upcoming events of likely interest to WSFA members, so I can add them to our calendar of upcoming events.
Writing something for the WSFA journal.
Allowing your name, your e-mail address (if any), and the URL of your web page (if you have one) to be listed in our list of members and other locals page.
Telling me about any local organizations of likely interest to WSFA members that I don't already have listed on our organizations page.
Informing me of any broken links or other problems with our web site.
Informing me of any differences between http://www.wsfa.org/ and http://keithlynch.net/wsfa/, which should be identical.
Volunteering to help proofread scanned in old WSFA journals.
Making suggestions for changes and additions to our web site.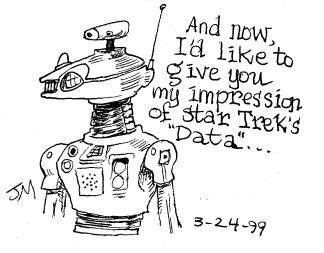 Many thanks to Joe Mayhew, John Pomeranz, Sam Lubell, and Evan Phillips, without whom our web site wouldn't be what it is today.